Vintage Moroccan Rug for sale
Item ID: 377035
Item Description
Moroccan Rugs have become the rug of choice for many interior designers as well as private consumers. They don't have a long history and are most notable for their dynamic colorful modernist designs as well as for their strong sense of geometric structure (and abstract designs). None so far are datable to before the mid nineteenth century, when their production began as an adaptation of central and western Turkish rugs, whose repertoire Moroccan rugs followed closely. Rugs from Morocco are nevertheless distinctive in their bolder coloration, and in the more block-like geometry of their composition. The most famous of all were the rugs that were made by the Beni Ourain tribe in the Atlas Mountains of Morocco. The Beni Ourain Rugs from Morocco are easily recognizable - they are almost always Ivory background, shaggy pile and abstract geometric patterns. What makes Moroccan carpets so desirable these days is the fact that they are so modernist and simplistic - both in color and design -and are considerably less expensive than most of the other antique or vintage rugs in the market today. The vintage, mid-century rugs from Morocco were never made in large sizes - because they had to move from place to place, the people who wove them had to keep the width to under 7' (about), otherwise the loom would be too large and cumbersome to mount as they move from place to place. These rugs can be also used as transitional pieces by giving a youthful and whimsical feel to any room decor.

The ever-changing interior design trends are in constant demand of a type of rug that can withstand the changes of taste and preference that designers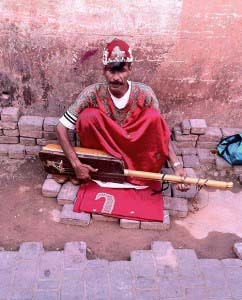 and home owners have. Moroccan carpets and rugs have proven to be just the style of rug that is needed to be versatile enough to be used in various home interior design schemes across the world. With a wide array of colors and styles, it is understandable that these rugs have been some of the most popular on the market for the last century.
Most rugs from Morocco are hand crafted by skilled weavers who have been crafting these masterpieces through the generations. Rug crafting and techniques are often passed down through families and have been used for many years. Moroccan carpets range from the rich and deep color patterns to the very pastel and minimalist.
If you have been looking for the perfect way to accentuate the design of your home, Moroccan carpets are a fabulous choice. They work well in just about any room of the home and are considerably less expensive than most other types of rugs in today's mark - making them attainable and appreciated by people from all walks of
Item Details
Eras: 1940s, 1950s, 1960s
Styles: Mid-Century, Moroccan
Measurements: 289.6 x 185.4 x CM (H x W x D) Change Unit
Quantity: 1
Condition: Excellent Condition
Design History
Designer: Unknown designer
| | |
| --- | --- |
| | Dealer |
Nazmiyal Collection
Address: 31 East 32nd Street, 2nd floor , 10016 New York , United States
Phone: +1 212-545-8029
Website: www.nazmiyalantiquerugs.com
Opening hours: Mon-Fri 9AM-5PM, Sat - 9AM-5PM
Contact this seller
Price Indicator
Frequently Asked Item Questions
Unfortunately we currently do not have enough data to display an indicative price for this item(s). However, we are adding thousands of prices each day so please check back again soon.
More items from the same showroom
View all